As you're probably aware, the Federal government, in the shadow of the recent tragedy in Nova Scotia,   bypassed the parliamentary process to change regulations banning what they called "assault weapons". Without defining what makes a firearm an "assault weapon",  they banned 1,500+ models including some rifles that were clearly designed for hunting through an Order in Council "regulation change"  that contained unclear 20mm bore wording that would include most 10 and 12 gauge shotguns.
Make no mistake – a "buy back" is forced confiscation!
This ban means those of us in possession of the named firearms are immediately in violation of the law although we've been granted amnesty for two years during which time a "buy back" program may be developed.  We may not buy, sell, use nor transport firearms on the list effective immediately and we will not be allowed to own these guns at the end of this amnesty period.
Although we, too, want a safer Canada, many of us feel that confiscating legally owned personal property with no evidence that it will make our country safer is very un-Canadian. And to do it bypassing parliamentary process  is un-democratic.
Several Maple Leaf members have asked what our club is doing to fight this overreach and how they can help.
While our club is non-partisan, many feel it in our best interest, and the best interest of our sport, to send a clear message to the governing party that we are not the problem when it comes to violence. 
Here are the most important ways you can help:
Join the Canadian Coalition for Firearm Rights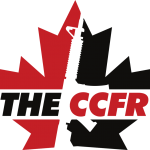 The CCFR, like CSSA, OFAH or the NFA, is an advocacy group who also works hard to protect the interests of hunters and sport shooters. But the CCFR is taking this further.  They have engaged a law firm to challenge the government's overreach in Federal court.  This Charter  Challenge might be the most important step towards avoiding confiscation considering that this government might very well be re-elected. The cost of joining the CCFR is $40/year and provides you with additional insurance at the club or in the bush as well as a loud voice to help keep gun control under control. 
Please watch CEO Rod Giltaca's explanation of the importance of taking action: https://www.youtube.com/watch?v=_nHoD3DXaXQ#action=share
Click here for CCFR membership information: https://firearmrights.ca/en/join-the-coalition/
Donate to the CCFR
If you're not comfortable joining, please consider a one time donation to help fight the confiscation many of us are facing.  https://firearmrights.ca/en/donate/
Join the Conservative Party of Canada.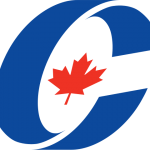 We know that how you vote is quite personal and we would never want to change that but please consider joining the only party that has a chance of protecting our sport in the next election.  By joining before May 14th, you get to vote in the upcoming party leadership election for the candidate who will best protect the interest of gun owners. The cost is $15/year and time is running out.  https://donate.conservative.ca/membership/
Sign two ePetitions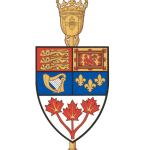 Tell the world that you object to the federal government bypassing parliamentary process to make changes that do nothing to stop violence while confiscating our legally acquired personal property.  One electronic petition is sponsored by MP Michelle Rempel Garner (Calgary – Nose Hill) and the other is by MP Todd Doherty ( Cariboo – Prince George).  Many of the gun clubs in Canada are asking members to sign these petitions as this will show a large unified voice to politicians that we believe we value our freedom and are not the cause of violence in our society.  When you sign each petition, you'll receive an email from the House of Commons ePetition server asking you to confirm your signature on the petition. (be patient  .. it may take a half day for the email to arrive.  Also, check your spam folder, just in case the email goes there).  You haven't officially signed until you click the confirmation in the email.
MP Rempel-Garner's petition https://petitions.ourcommons.ca/en/Petition/Details?Petition=e-2574
MP Doherty's petition: https://petitions.ourcommons.ca/en/Petition/Details?Petition=e-2576
While our club has been closed due to the pandemic, we have done our best to cut costs. We continue to save per month on expenses.  Sanitation, drinking water, propane and electricity costs are down, but the per-member savings is minimal so the club is considering  a cash donation to help the CCFR with  the Charter Challenge.
These are very difficult days for gun owners.  We know this is a tough time financially for many of us so if you're not able to contribute financially right now, please spread the word and please do what you can to help preserve our sport.
None of the suggestions here are intended to downplay our existing relationship with CSSA which we all value immensely.