The Maple Leaf Marksmen Rifle and Revolver Club does not condone, support, nor confirm any of the opinions expressed in the following articles. They are presented here for your consideration only.
Health
2018

from the Government of Canada –

2014

Ontario Agency for Health Protection and Promotion (Public Health Ontario). Toronto, ON: Queen's Printer for Ontario; 2014 ISBN: 978-1-4606-4737-0[English PDF]

2010

Women's College Hospital, Family Practice Health Centre
May 2010 – Prepared by: Nevila Lulja, MD
Regulatory
Shooting Proficiency
Maple Leaf member Andre (Graywolf) Reed wrote the following articles which were published many years ago in a national shooting sports publication. Although mostly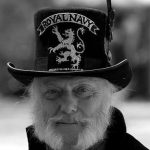 centered around the black powder side of the sport, his articles contain many great tips and techniques to make us all better shooters. Check back often as more articles are being added.
The opinions expressed are Andre's. If you'd like more detail or to discuss further, please forward questions or comments to Andre here and we'll be sure to pass them on to him.

*all articles copyright Andre ( Graywolf ) Reed*