---
MAPLE LEAF MARKSMEN MEMBERS; IT IS TIME TO RENEW YOUR CLUB MEMBERSHIP
Membership Renewals will begin on Tuesday, October 3, 2023
Membership renewals will be accepted, in person, on Tuesdays, Thursdays, Saturdays and Sundays between the hours of 8:00 a.m. and approximately 11:00 a.m.
Refer to Member Dues page for more information: Member Dues
NEW MEMBERSHIPS ARE NOW BEING ACCEPTED.
New membership applications would now only be accepted at the Clubhouse on Saturday and Sunday from 8am until 10am. Applications will be accepted during the week by appointment only.
IMPORTANT NOTICE
PAL Expiration Date and Renewal: All MLM members must have a valid, non-expired PAL in order to shoot at the Club. The Firearms Act grants a six month renewal extension, however, you are not permitted to use any of your firearms or purchase ammunition until you receive your new replacement PAL.
The MLM Executive highly recommends that you submit your PAL renewal at least 4 months before your PAL expires as there is a significant backlog at the Chief Firearms Office for PAL renewals. After receiving your new PAL, you are required to bring it to the MLM Clubhouse and meet with the Chair, Membership Committee so that your membership records can be officially updated.
Firearm Owners are Under Attack by our Federal Government – Click HERE To Get Involved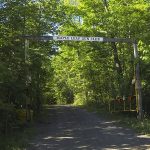 The Maple Leaf Marksmen Rifle and Revolver Club is nestled in the hills along the Bruce Trail between St. Catharines, Lincoln and Pelham. Rich in history, MLM is all about the marksmanship side of shooting sports.
From historic black powder rifles to the latest semi-automatic handgun, you'll find it all at Maple Leaf. An outdoor range (to 75m), an indoor range (20yds), as well as shotgun, archery and even tomahawk can all be found at the picturesque, nature friendly facility.
Membership is comprised of helpful seasoned veterans, hunters, new shooters, serious competitors, casual shooters, couples and families all enjoying shooting sports in a safe, friendly club atmosphere.
All safe, responsible shooting enthusiasts are welcome at the Maple Leaf Marksmen Rifle and Revolver Club.