Safety is our highest priority at Maple Leaf Marksmen and we're extremely diligent at maintaining a safe environment at all times.
Though we understand that accidents can and do happen, we strongly believe that one accident is one too many.
Range Officers monitor all firearm handling on both ranges. In addition, we promote self-policing and insist that all members, newbie or veteran, question any behavior without fear of reprisal.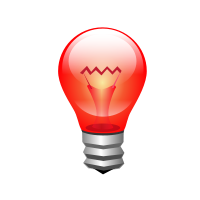 Shooting areas are constructed and procedures are in place so that bullets don't leave the range.
Signage reminds us of safe practices.
We listen for danger signs (misfires, squibs, ammunition problems, hardware issues).
Anyone can call a "Cease Fire" at any time.
For shooters, we reinforce ACTS and PROVE and use a red light/green light and audible horn system to ensure everyone is aware of a firing line's live or safe status.
"ACTS"

A – assume every  firearm is loaded

C – control the muzzle direction at all times

T – trigger finger must be off the trigger and out of the trigger guard

S – See that the firearm is unloaded

"PROVE" it safe

P – point the firearm in the safest possible direction

R – remove all ammunition

O – observe the chamber

V – verify the feeding path

E – Examine the bore for obstructions
Eye and ear protection is highly recommended at all times.
We promote the use of chamber flags when firearms are unlocked and not in use; if a flag is in the chamber, there can  be no bullet in that chamber.
New member screening requires membership candidates to demonstrate safe handling disciplines before being offered membership even though they've already passed all required Government courses.
Additional validation through certified handgun safety instructors is required before existing members are permitted to bring handguns to the range.
Security cameras exist throughout the facility to monitor for unsafe behavior
Visitors are permitted to shoot at the facility but must be supervised, one-on-one, by  an existing member.
"

Accidents hurt — safety doesn't. ~Author unknown
These points are presented to indicate how important safe behavior is to us and are not meant to replace our formal safety rules.  Full safety rules can be found on our Rules and Regulations page and in the rules document attached to that page.