7/3/18 – Effective immediately and until further notice, outdoor range positions 1-9 and the cross range position are temporarily closed for backstop evaluation and improvements. This means that jacketed ammunition can not be fired at the club for now. You will be advised, here and by email, when the situation changes.
5/24/18 – John Rytzyck from Pinecrest has passed away. He was 87 years old. John was a long time member of the Pinecrest Gun club and until a short time ago ran The Saturday afternoon handgun shoots at Maple Leaf Marksmen. Always brought a treat up for the shooters beforehand.
He will be missed.
5/22/18 – Please don't forget the 3rd Annual Shoot For Abbi at Decew Gun Club on Saturday July 7th at 10:00am.  The event poster is here. And the registration page for the event is here.
4/11/18 – report added to the ARTICLES page about using lead-free ammunition
4/5/18 –  We have sad news to report.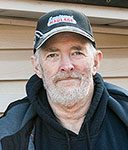 Herb Wismer passed away today in hospital.
Herb was a dedicated member of the MLM Club and was heavily involved in the day to day operation of the club in his role as Treasurer.  Herb also served as a Director for many years and looked after the clubs grass cutting and snow removal needs.
Herb will be sorely missed at the club.
Our condolences to his wife Penny and the rest of his family.
Funeral arrangement information is not available at this time.
4/1/18 – a link has been added to the REGULATORY section of the ARTICLES page for the Royal Canadian Mounted Police – 2016 Commissioner of Firearms report
3/25/18 – The CSSA's AGM and annual "Stick to Your Guns" dinner is being held here in St. Catharines this year on Saturday April 14th at the Holiday Inn Suites, 327 Ontario St. Please consider attending to represent our Club and to support the CSSA during these difficult political times.  Email news@mapleleafmarksmen.ca or see the Club newsletter dated March 20th for details. Please Note:  Our tables are now SOLD OUT.
3/5/18 – The date has been announced for the Annual Work Party and Pig Roast.  This year's event is on Saturday May 26th.  (See the calendar for details)  Please come out to help keep our facility in tip top shape, and then stay for the pig roast.  Or if unable to help in the daytime, come to socialize in the evening.  See Jeff Leyland and Herb Wismer for Work Party details, and see Dave Goodman to help with the pig roast or in the kitchen.
2/9/18 – don't forget to sign up for the upcoming ARGO basic first aid course held on Saturday February 24th and tailored to gun owners. We're fortunate to have access to this top drawer course, especially at such a great price. Please contact Debbie Harper via the contact info in the email, or by contacting info@mapleleafmarksmen.ca for more information.  The deadline is approaching.  We all owe it to each other to have this type of training onsite.
2/6/18 – added the Polar Bear champion list (dating back to 1992) to the Polar Bear Fun Shoot page.
1/28/18 – the following awards were presented at the 2017 Awards Luncheon
| | |
| --- | --- |
| Black Powder Horn – Norm Botts | |
| Polar Bear – Chuck Cressey | |
| Teddy Bear -Debbie Harper | |
| Black Powder Shotgun – 1st Place – André Reed | |
| Black Powder Shotgun – 2nd place – (tie) Mark Johnson and Lorie Hetherington | |
1/20/18 – event added to the club calendar for Black Powder Blanket Match on Saturday April 28th.  Details regarding this event can be found HERE
1/10/18 – updated Rules and Regulations are now available on the Rules and Regulations page
12/21/17 – Arrangements are complete for this year's Annual Awards Luncheon.  It will be held at the Blue Star Restaurant, 676 King St in Welland on Sunday January 28th at 2:00pm.  Tickets are $5 for active members and $15 for others. All members welcome! More details are available HERE.  See Norm B to purchase your tickets.
12/21/17 – Time is running out to pay 2018 member dues!  Please see Wendy or Herb as soon as possible to avoid loss of club privileges.
12/16/17 – Black Powder Fowler Shoot for 2018 has been added to the calendar (standard shotguns also welcome)
12/12/17 – A reminder that the Small Bore Pistol Shoot Monday night group is having their annual potluck on Monday December 18th at 6:00pm in the Clubhouse.  All are welcome!
12/3/17 – Annual General Meeting was held. Congrats to Wendy, Steve and Phil on their new roles; John, Don S, Chuck, Marko, Herb , Dave and Don N were returned to their existing roles.  Noteworthy rules changes involved a reduction in the Polar Bear entry fee and an increase in allowable magazine capacity
11/28/17 – added Small Bore Pistol Shoot final standings and prize winners to Small Bore Pistol Shoot page.  Thanks to Stan for organizing and to all who participated. A great success!
11/26/17 –  On Saturday December 2nd the indoor range will be closed from 11 am – 3 pm for RSO training.  Also the clubhouse will be in use on Saturday morning from 8am -11am for the classroom portion of the RSO course.  Please keep your activities in the clubhouse while signing in and using the kitchen down to a dull roar in the morning.
On the same day at John Kellaway's the MLM club has arranged for ARGO first aid training, there are three spots available for any MLM members that are interested in attending, See below and contact John Kellaway to reserve a spot. Cost is $75.00
11/14/17 – Added information to the Club Activities, Other Activities and Events page about the CSSA Target competition.
10/29/17 – the November 5 2017 Director's Meeting has been cancelled
10/24/17 – Dues are now being accepted for 2018.  The 2018 Membership Renewal forms must be completed in full by everyone renewing. This year, the form can be completed online, printed at home, signed in pen and delivered or mailed with your payment to our Treasurer, Herb W.
10/16/17 – part of a three month trial, member keys now open the indoor range. (Some have reported they need to 'jiggle' their key to make it work. Be persistent!)
9/19/17 – The Niagara Regional Sportsmen Club is organizing a Range Safety Officer course. Anyone who is interested in taking the course please contact Norm Collins for more details on dates and times at njc59@hotmail.com Cost is $45. Note: This course is not being sponsored by The Maple Leaf Marksmen Club
9/2/17 – Indoor range closed Wednesday Sept. 6 for maintenance.